Natural Thyroid Solutions – COMPLETE THE FORM TO THE RIGHT –>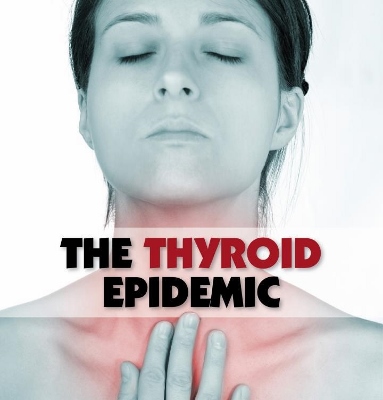 .
Tired of Thyroid issues?

.
What Your Doctor Isn't Telling You…
If you're sick and tired of not having your Thyroid condition properly diagnosed or you experience continued Thyroid symptoms despite taking pill after pill then our Natural Thyroid Consultation is for you! Dr. John Parker and Dr. Alexa Parker have worked with Thyroid patients for the past 20 years and has developed a cutting-edge system for diagnosing and supporting Thyroid conditions naturally, WITHOUT DRUGS.
.
Here is what you'll learn in OUR Thyroid consultation:
Secret #1:  Why you are taking thyroid hormones and you still feel lousy.
Secret #2:  Why your Doctor says your lab values are normal when they really ARE NOT.
Secret #3:  The 7 different patterns
of

thyroid problems and how only 1 requires hormone replacement.
Secret #4:  Why Hashimoto's Thyroiditis is really not a problem with your thyroid
Secret #5:  Why doctors do not run complete thyroid blood tests such as thyroid antibodies
Secret #6:  Natural solutions to correct your thyroid problems.
.
For more information on how to receive our REDUCED COST CONSULTATION, call us at 813-254-5200 to schedule your appointment.